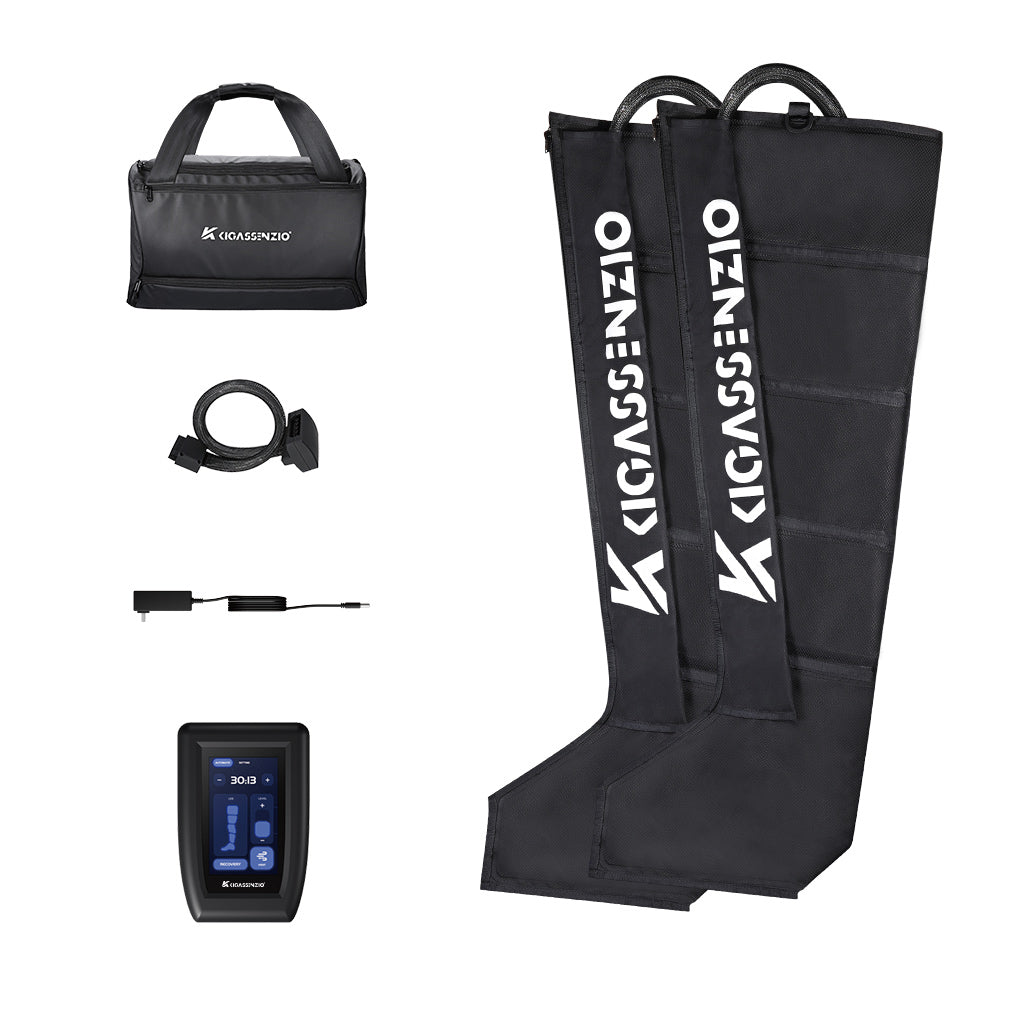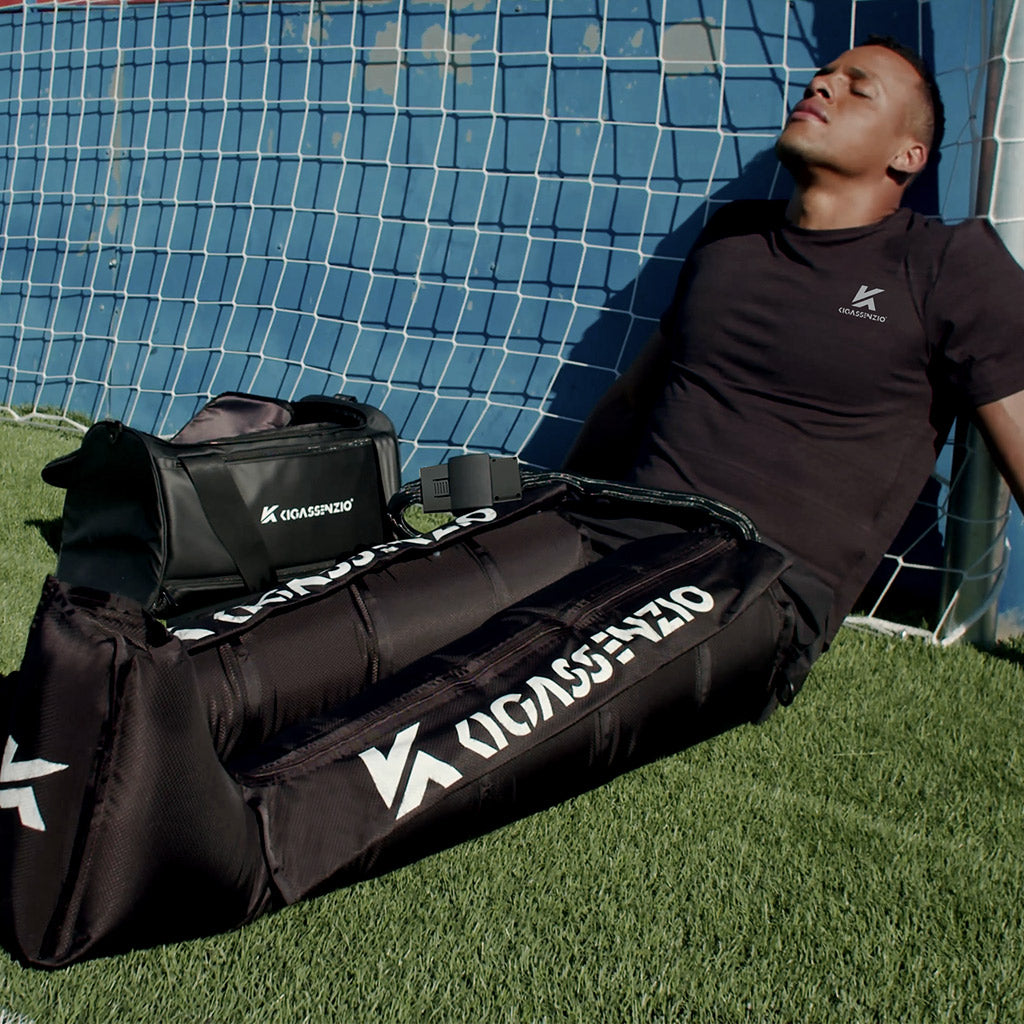 Air Compression Leg And Calf Massager
---
Your browser does not support the video tag.

Description

Recovery after intense exertion in your legs is faster and easier with KIGASSENZIO's compression machine for legs. From your feet to  your glutes and back again, it directs circulation gently and effectively.

Target 1 to 5 zones in your legs for massage and customize your massage intensity, compression and massage method. In addition, 7 levels of pressure offer you between 100 and 160 mm Hg.

Sequential massaging guides your blood's circulation, speeding the massage and recovery process. 

The convenient display box gives you instant hands-on operation to adjust the massage, compression and all functions.

This boot-style compression machine for legs:

Offers multiple settings and adjustments for your complete control of your massage and compression needs
Fits full legs from feet to buttocks, but you decide if there are specific zones that need massaging
A 2500mAh replaceable battery offers approximately 1.5 hours of operation after a 2.5-hour charge
Compact and portable, this leg massager includes a carry storage case
Use before and after your workout to prep and recover muscles with ease

Advancing your muscle and strength gains is our goal. And like you, we meet our goals head on. So order this leg compression massager and know it will be the last machine you need for heavy-duty, intense massage of all your leg muscles.
Free Shipping All Over the USA